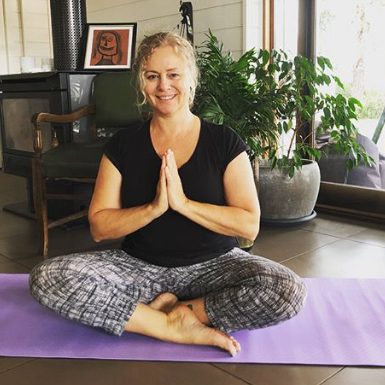 High Density Cushion (Click)
High density cushion offers versatility on both hard and soft surfaces, and absorbs impact for joint and muscle protection
Unique rippled underlay maintains optimal grip whilst subtle textured surface provides advanced anti-slip traction (black coloured underlay)
Defeats Bacteria & Germs (Click)
Repels moisture, resists odours and fights off bacteria, making Phatmats hygienic, hypoallergenic and super easy to clean.
Wholesale Pricing (Yoga, pilates and gym mats)
Phatmats wholesale pricing is very competitive, please download our price list for your perusal. You will find the colours and sizes currently in stock and ready to ship.
*Read below for alternative colours and sizing
Click here to Download Phatmats Wholesale Price List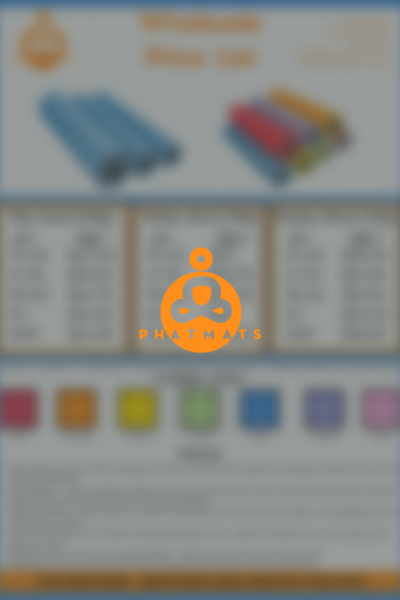 *Price List prices are exclusive of GST, delivery and branding.
Group orders consist of a minimum of 10 Phatmats in a particular size. But you can choose to mix it up with as many colours as you please.
If you would like Phatmats to match the pricing of similar fitness mats and accessories, be it yoga, pilates or gym, please contact us.
Custom and Branded Fitness Mats
If you require custom made mats to suit your brand, please get in touch!
Custom colours
Specific sizing
Printed or debossed logos, images or text
Eyelets for hanging purposes
Alternatively, upload an image or logo in the form below if you require professional branding. Add additional information or instructions in the notes section.
Click here to Download Phatmats Swatch Colour & Sizing Panel. You will find a variety of Pantone colours and sizes available with Phatmats, and information regarding custom colours and sizing.
Wholesale Fitness Mats Partnership Program
Our wholesale fitness mats program is tailored for yoga & pilates studios, gyms, personal trainers or health and fitness related businesses requiring branded or plain fitness mats.
We want to partner with like minded businesses aiming to improve everyday Aussie lives by promoting the benefits of healthy living and giving back to the community.
If your values align with Phatmats and believe that every Australian should have access to healthy lifestyle choices, please partner with us.
Partnerships would include filling your studio or gym with Phatmats eco-friendly TPE fitness mats and accessories. Or become a stockist and sell Phatmats in your studio or gym - feel free to do both.
To partner with Phatmats, please fill out the form below and indicate which type of partnership you would prefer. If you have a different idea of partnership, please share it in the notes section.
Placing A Group Order With Phatmats
To place a a group order, please leave your contact details, required quantity, sizes and colours in the form below.
After submitting the form, you will be emailed a quote. Upon acceptance of the quote, we will process your order and email an invoice.
To discover more about Phatmats, click here or see our range of sizes and colours here.
Non-toxic and free from hidden nasties (phthalates, latex, rubber and lead) so you can workout with peace of mind. Phatmats are eco-friendly & biodegradable - Safe for you and for the environment
7 Vibrant Colours (Click)
Red
Orange
Yellow
Green
Blue
Purple
Pink
Thicknesses to suit yoga, pilates and gym:
4mm
6mm
10mm
Can do custom sizing also.
Join the Phamily and stay in the know